Meet Nate Moore
Nate Moore, CPA, MBA, FACMPE speaks, consults, records, and writes about business intelligence, data mining, SQL Server and Microsoft Excel in medical practices throughout the country. His presentations consistently receive top marks as powerful, entertaining tools that can be used in the clinic immediately. Nate's consulting focuses on mining and leveraging medical practice data into actionable knowledge.
Nate's new book, Better Data, Better Decisions — The SQL: Business Intelligence for Medical Practices was recently published by MGMA.  The longest chapter in the book, "Seeing and Managing the Future by Analyzing Appointments," will permanently change the way you look at your appointments.  Frank Cohen calls it "the cutting edge of the healthcare technology curve." Make your clinic more productive, more profitable, and more patient-centered by reading the book today.
Nate's first book, Better Data, Better Decisions: Using Business Intelligence in the Medical Practice, written with Mona Reimers, is an MGMA best-seller. The book is packed with visual examples of how practices are using data to drive productivity improvements and better patient care. Elizabeth Woodcock says, "Quite simply, this book will change the way you think about data, how to capture it and how to analyze it. I rarely see a book that I can legitimately call a 'game changer' but this is certainly one of them… Read it; treasure it."
LIsten to a podcast from MGMA's Small Talk series to learn how to get started with Business Intelligence in your practice.  Business Intelligence goes way beyond the limited data available in canned reports.
Mary Pat Whaley calls Nate, "one of the great gurus of data in the place where healthcare begins – in the physician practice." Read our interview on LinkedIn to get ideas on how to see your medical practice data in a completely different light.
Nate speaks around the country to medical practice executives about using Excel in their practices. Nate creates a series of powerful Excel Videos demonstrating how to use Excel in a medical practice. Excel Videos have been viewed tens of thousands of times by practice managers across America. He moderates the Excel Users MGMA Community, the online resource for practice administrators to collaborate about Excel. He writes articles for magazines like MGMA's Connexion and for HBMA's Billing.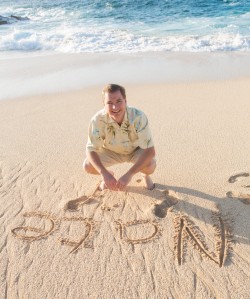 What's With the Aloha Shirts?
The short version is that if you can report like this, you can dress like this.  Years ago I collected almost a quarter of a million dollars for a practice who had made serious mistakes with their billing.  Ever since, I wear an Aloha shirt everywhere I go, even in Alaska (with a coat!).    You can all be grateful it was only a quarter of a million dollars.  Had it been half a million dollars, I'd show up in shorts!
Warranty and Disclaimer
Every effort has been made to make the videos, articles, and other information on this website as accurate as possible, but no warranty or fitness is implied. All information on this site is provided on as "as is" basis. Nate Moore, Moore Solutions Inc., or KelaPro, LLC shall have neither liability nor responsibility to any person or entity with respect to any loss or damages arising from any information contained on this website. The advice and strategies described on this website may not be suitable for every situation.