Podcast: Play in new window | Download
Subscribe: RSS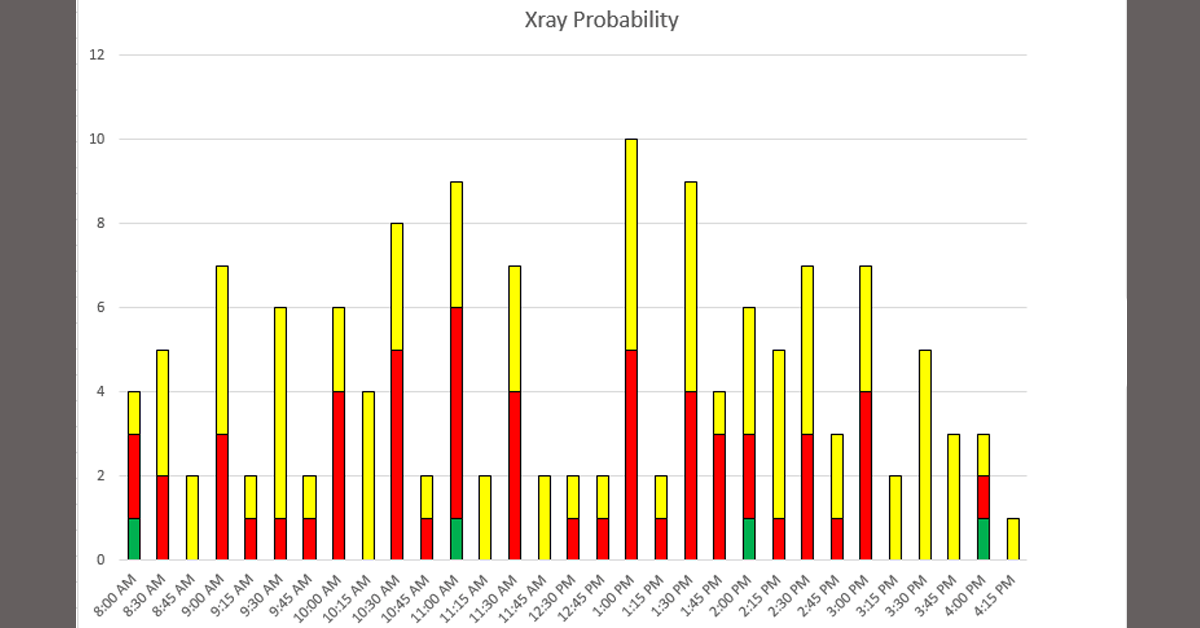 Are your patients and providers frustrated with delays in your practice?
Could data in your practice management system help if you could only access the data?
Today's BIG Idea is from a savvy orthopedic group in the Pacific Northwest.  Their clinic workflow can be slowed and disrupted by the x-ray department, so we data mined their appointment data to get a better understand of when patients needing x-rays will come in today and tomorrow.  Listen to today's podcast to see how they forecast their x-ray volumes and how other practices have used a similar idea to alleviate other delays in practice workflows.  How could your practice run more smoothly if you had better data from your practice management system?