Podcast: Play in new window | Download
Subscribe: RSS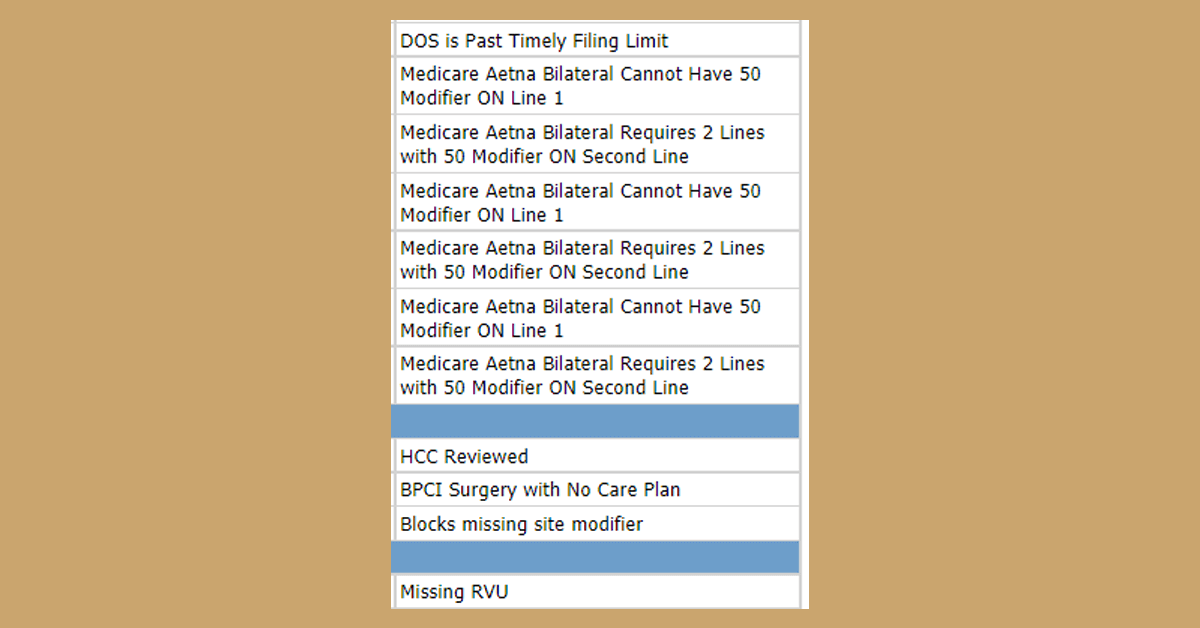 Would you like to speed up your revenue cycle?
Are you tired of appealing unnecessary denials?
If you aren't using a claim scrubber to test claims for potential problems before submitting the claims to your clearinghouse, this BIG Ideas podcast may be just the thing you need to speed up your revenue cycle.  If you are using a claim scrubber, you might look for more rules to add.  The attached graphic is from a custom claim scrubber I built for a group in the Midwest.  Every time the practice gets a denial that we could have fixed before submitting the claim, we build another rule in the claim scrubber.  We have almost 150 rules.  With a custom claim scrubber, you can build rules for specific payers, procedure codes, modifiers, diagnosis codes, locations, and much more.  How many denials are you going to appeal before deciding you are better off getting the claim right the first time?  Payers certainly are not making claim submission easier.  A custom claim scrubber may be well worth your time.