Podcast: Play in new window | Download
Subscribe: RSS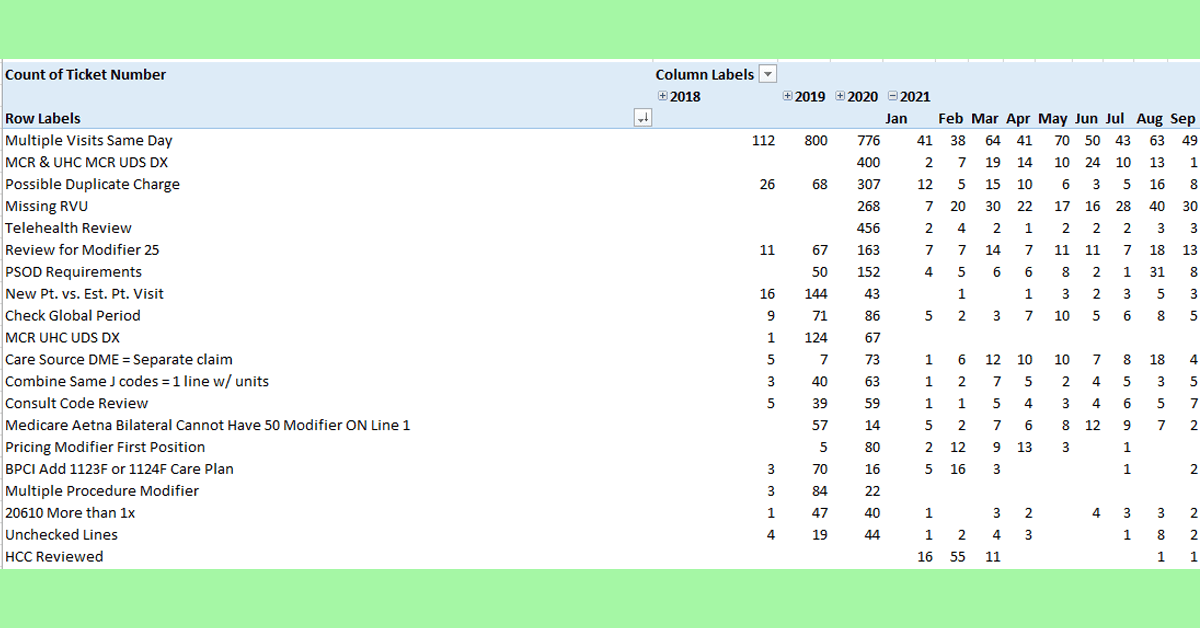 Do you have a claim scrubber?
How often does the claim scrubber fire and what rules are the biggest problems?
Today's BIG Idea is an analysis for a practice that has a custom claim scrubber with about 130 rules.  Our project was not to add more rules to the claim scrubber, but to see how many times each rule was running historically.  Part of our objective was to find problems we were consistently having to fix and see if we could correct the problem before it hit the claim scrubber and save us work.  The podcast will also describe how users override and ignore rules so that the claim will go out, and how to track those overrides by user. Anything we can do to speed up the revenue cycle is high on our project list.  I hope you find these podcasts helpful.  Thanks for joining me.