Podcast: Play in new window | Download
Subscribe: RSS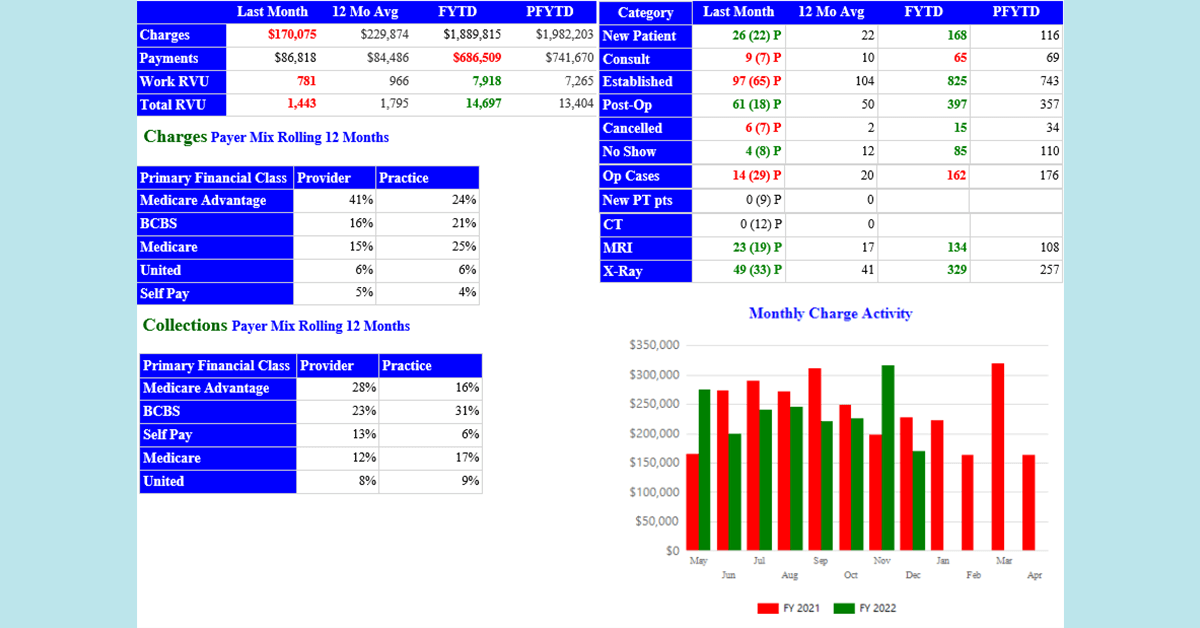 Are you frustrated with your canned reports?
Are you looking to go beyond simply analyzing charges, payments, and adjustments?
Happy 2022!  This podcast starts a new series describing some of the reports I have built for various practice management systems.  Today's topic is NextGen custom reports.  Whether you use NextGen or another PM system, ideas in this podcast can give you better ways to see your data beyond basic canned reports.  For example, NextGen will allow you to memorize reports by provider, but it is hard to compare that provider to their peers without running multiple reports and manually combining data.  Many of my NextGen clients ask for dashboards.  You will also hear some dashboard ideas and see an example on the web page.  I hope these podcasts give you plenty of ideas to better run your practice, regardless of the PM system you use.