Podcast: Play in new window | Download
Subscribe: RSS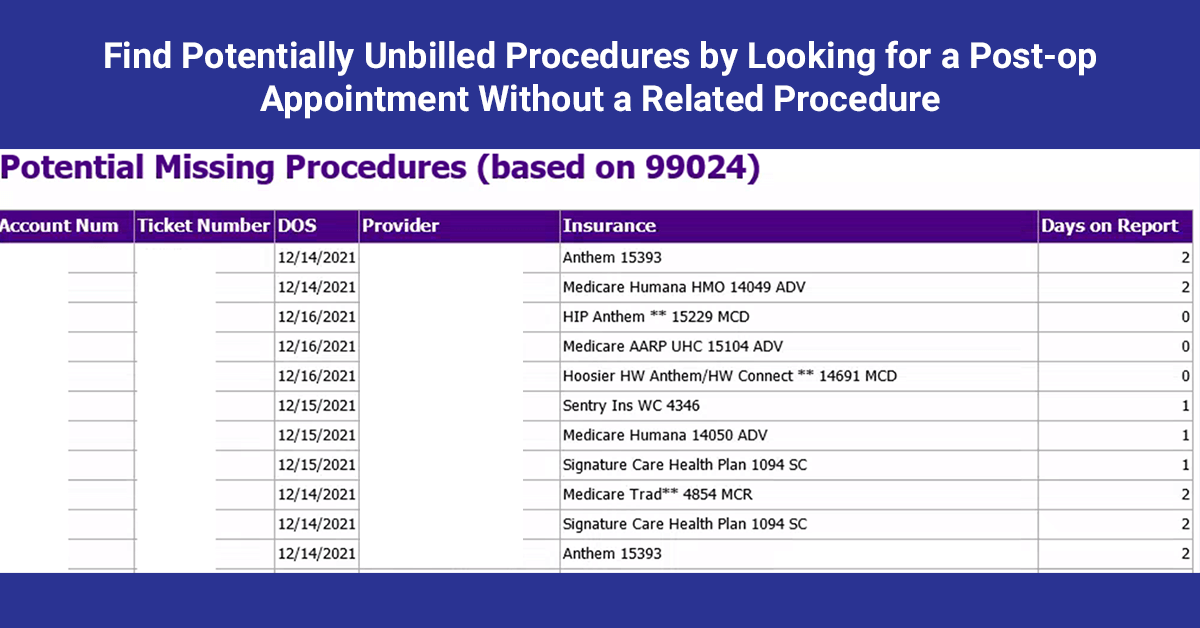 Is your medical practice missing revenue?
Would you like an easy way to find missing medical procedures?
Today's BIG Idea is to mine your data for 99024 post-operative procedure codes.  If you see a 99024 code without a related procedure, you could have missed billing for that procedure.  Listen to today's podcast for thoughts about how to make this data mining work for your practice.  I will discuss time frames, exception reports, and whether to use appointment data or charge data in your analysis.  You do not have to find very many procedures to make this effort well worth your time.  I hope these podcasts help your practice.