Podcast: Play in new window | Download
Subscribe: RSS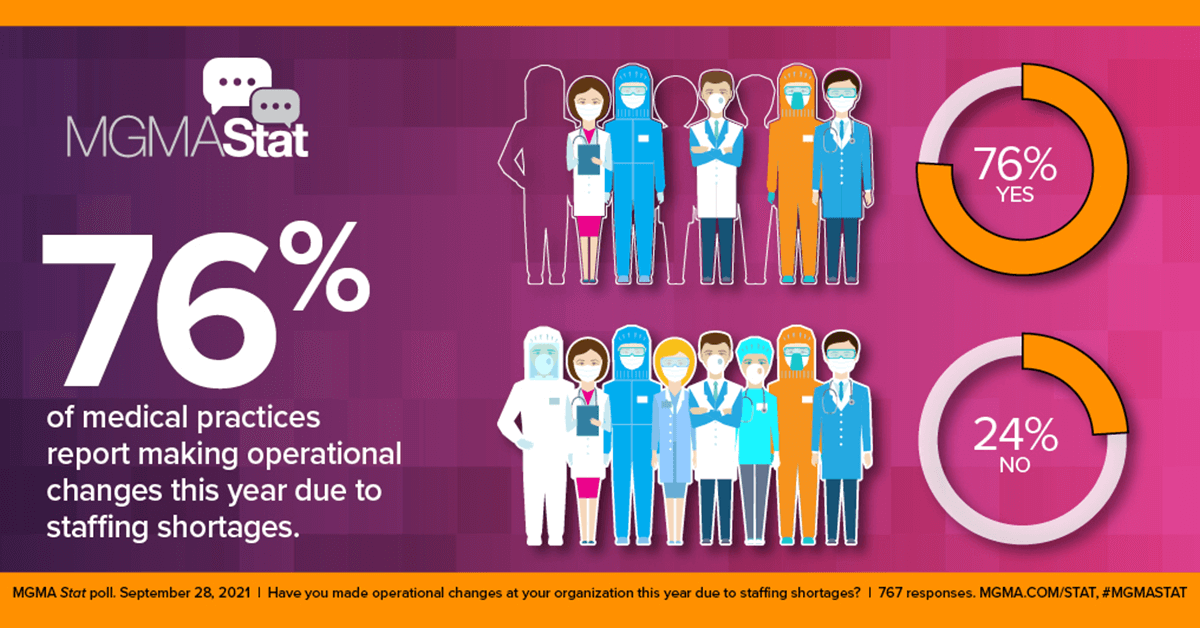 Is your practice struggling to hire people?
You are not alone.
My friends at MGMA Stat published a poll last week asking the question, "Have you made operational changes at your organization this year due to staffing shortages?"  While 76% of the practices that responded said they had made changes, I was surprised the percentage was not even higher.  Practices I talk to around the country are struggling to hire for both clinical and business office positions. 
Today's BIG Ideas podcast suggests ways to use better reporting, especially exception reports, to make better use of the staff practices do have in the business office.  Use better reports to make it easier to cross train staff, to help staff use their time most effectively, and to drive better results.
If you aren't part of MGMA Stat, join today by texting EXCEL to 33550.  MGMA Stat is a free service and you do not have to be a member of MGMA to participate.  You will get a quick text message-based question on Tuesdays and an informative answer on Thursdays.  Join today!