Podcast: Play in new window | Download
Subscribe: RSS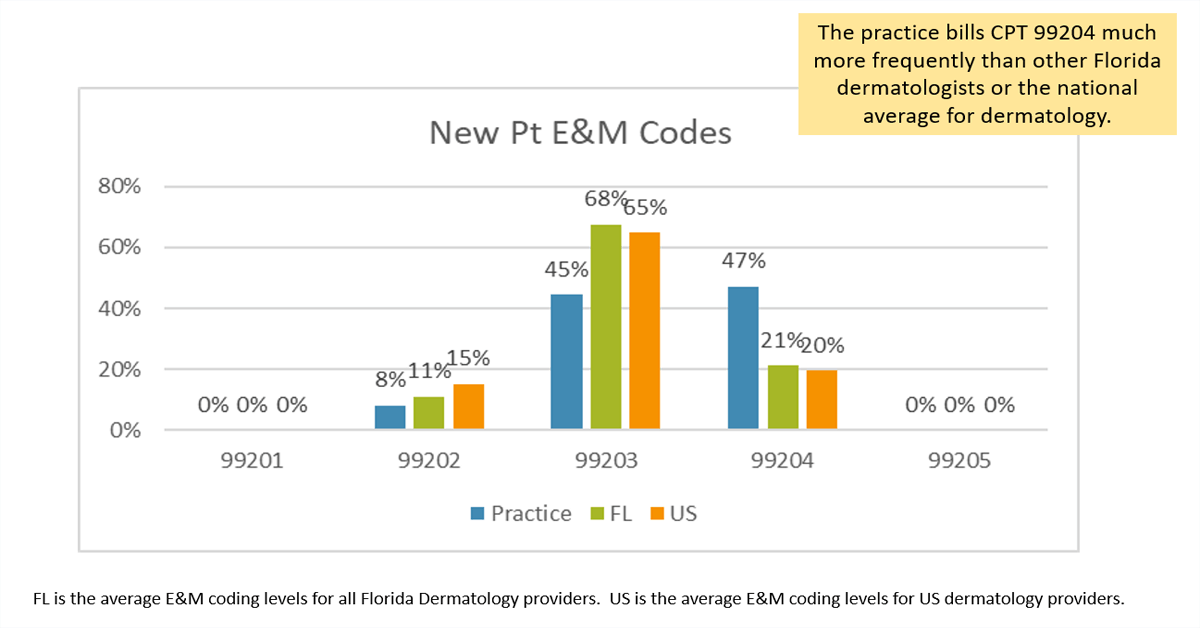 How do you compare to similar practices?
Would you like to know more?
Today's BIG Idea is an example I'm building for a group of dermatologists in Florida.  We are using Medicare Provider Utilization Data to compare Evaluation and Management coding levels, market share, and billed charges.  If you want to get a sense of how your practice compares in any of these areas, Medicare's Provider Utilization data is a great place to start.  Listen to today's podcast for the details.  The good news is that the data is free to use and is packed with insights to improve your practice.  You will likely need IT help to deal with the sheer amount of data (10 million rows), but the effort is well worth your time.