Podcast: Play in new window | Download
Subscribe: RSS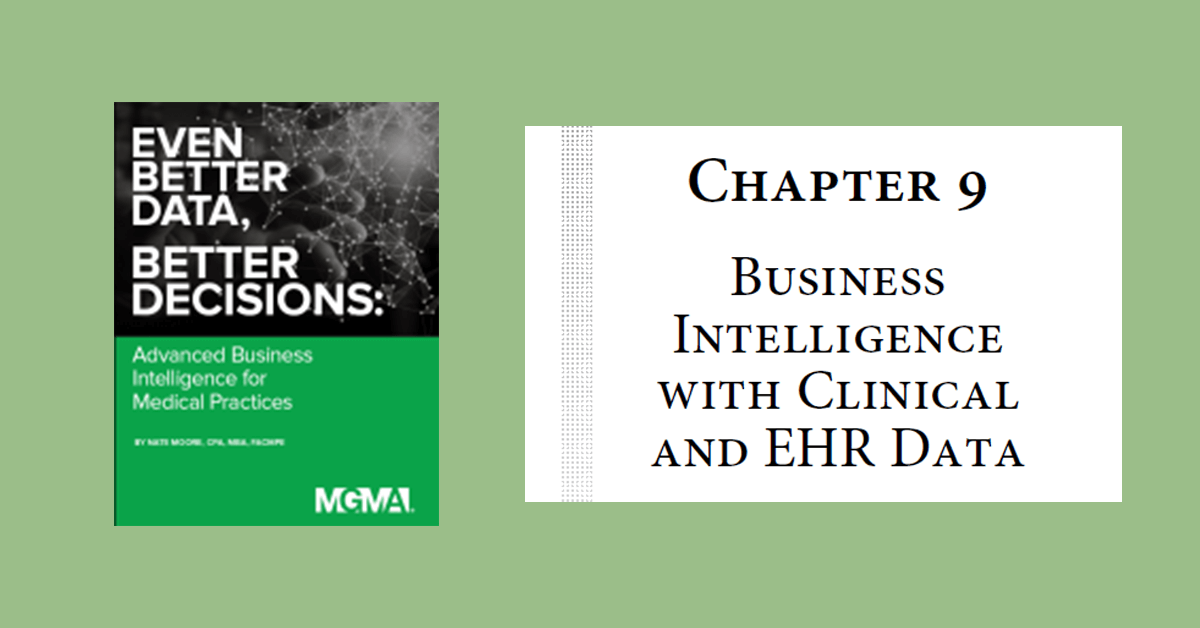 Are you frustrated with your EHR?
Would it be nice if all providers entered data consistently?
If many practice management reports are frustrating, most clinical reports are even more difficult to work with. 
I am doing more clinical data mining projects than ever.  Today's BIG Ideas podcast discusses two of those projects.  The first practice struggles to get providers to enter data properly and consistently into their EHR which has the potential to miss stat or urgent orders.  Listen for how this practice looked for other ways to mine the clinical data to get more consistent results and not miss potentially urgent orders.  The second practice mines clinical data to meet quality metrics and incentives available from some of their payers.  I will describe how the practice measures percentages and looks for opportunities to improve their metrics.  Better payer reimbursement follows.  Don't give up on your clinical data.  Start small but get started pulling clinical information from your EHR.  Once you have built a foundation with clinical data, there are all kinds of improvement opportunities in your practice.