Podcast: Play in new window | Download
Subscribe: RSS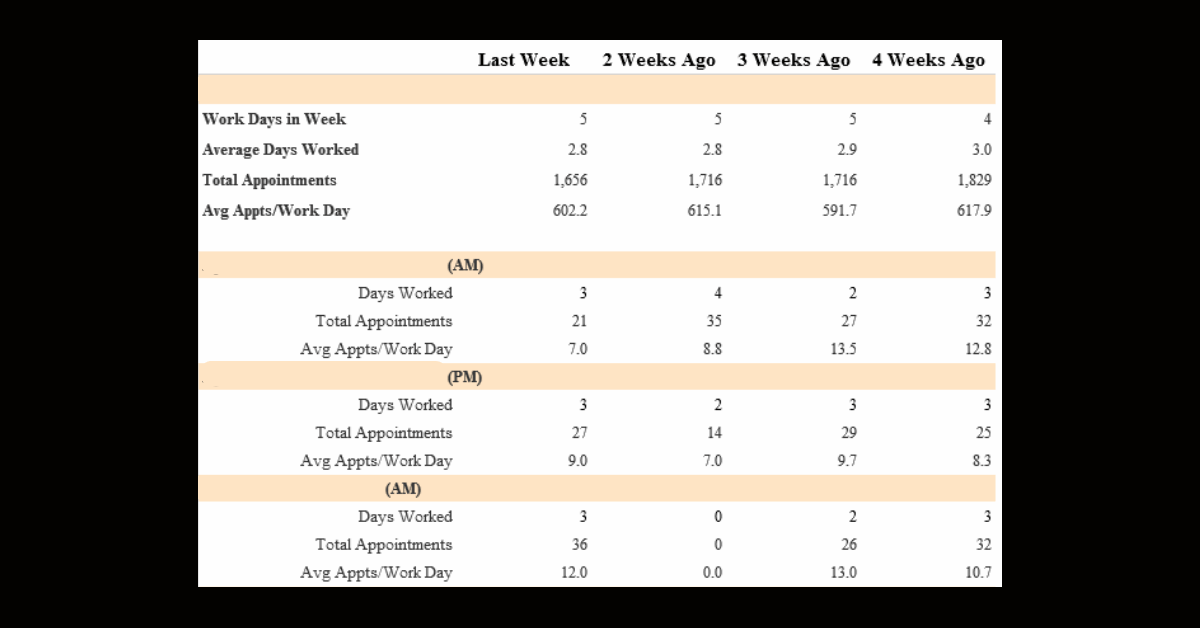 How has the pandemic changed your practice?
Could there possibly be something good result from the pandemic?
If the pandemic made your practice rethink provider productivity and exam room utilization, you may be on the right track.  Today's BIG Idea is an orthopedic practice who is trying to understand the number of days providers are in the office vs. in surgery.  Understanding the number of office days each week helps the practice understand provider productivity.  It certainly takes office days and new patient office visits to generate surgery candidates, but we are digging deeper.  Once you understand patterns and how staff and exam rooms are utilized, can you be more efficient with your space and your support staff?  Does telemedicine give you an opportunity to use fewer exam rooms or support more practitioners?  This group looked at their data by morning/afternoon and weekday.  What will your data tell you?