Podcast: Play in new window | Download
Subscribe: RSS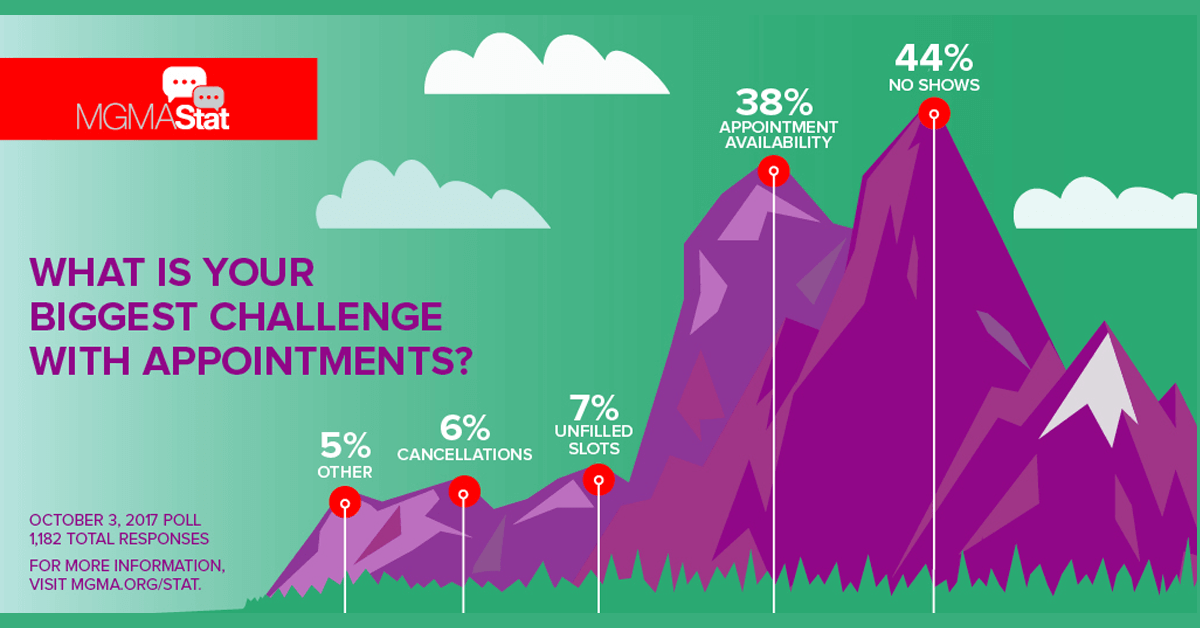 Looking for a way to improve the very start of your revenue cycle?
Analyze your appointment data.
Today's BIG Ideas podcast comes to you from San Diego where I spoke to MGMA's Medical Practice Excellence Leaders Conference.  Please forgive the audio.  Without my normal podcast microphone the sound is a little different.  Today's podcast is something we spent a lot of time on in today's session.  How do you track and reduce unfilled appointment slots on your schedule?  Filling more of your unfilled appointment slots goes straight to the bottom line.  Listen to the podcast for some ideas to get started.