Podcast: Play in new window | Download
Subscribe: RSS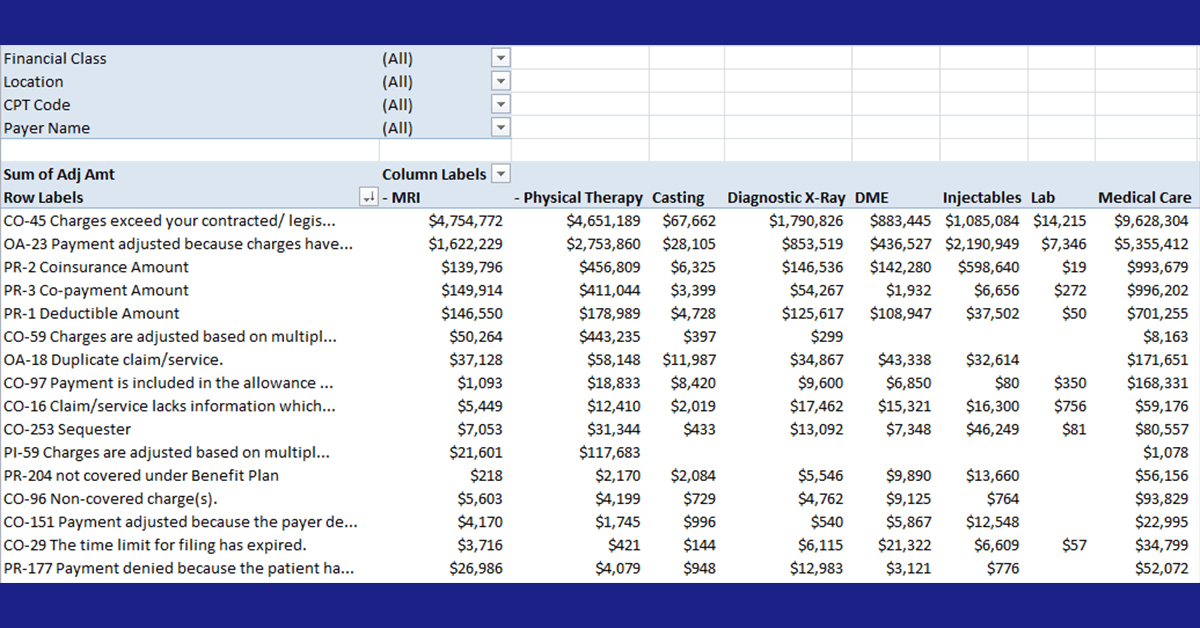 Looking for more medical practice revenue?
How long has it been since you have reviewed your reason and group codes?
Reason and group codes are the way insurance companies communicate how and why your charges have been adjusted and not paid.  Today's BIG Ideas podcast encourages you to review those codes to ensure you are being reimbursed appropriately.  The more ways you can slice those adjustments (by provider, procedure code, department, primary insurance, date, location, etc.) the more ways you can find discrepancies and opportunities to help your practice.  Listen to the podcast for ideas on how to improve your revenue cycle today.