Podcast: Play in new window | Download
Subscribe: RSS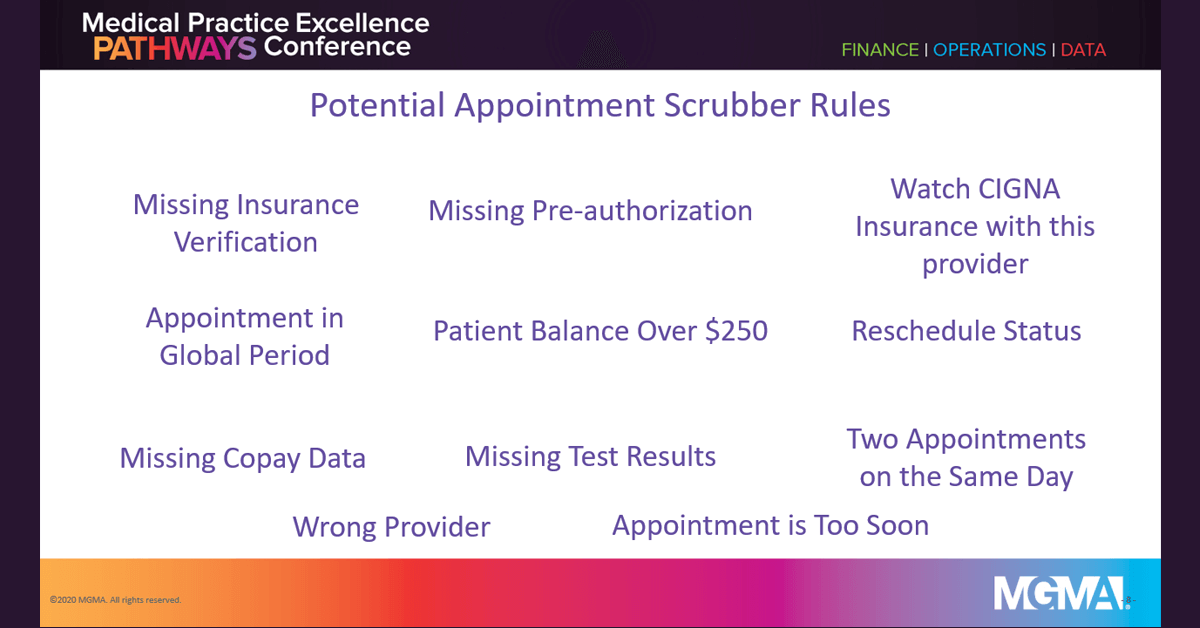 Was last week's podcast on claim scrubbers helpful?
Would you like to accelerate your revenue cycle even further?
Similar to a claim scrubber, an appointment scrubber has rules that look at upcoming appointments for potential problems.  Anything the practice management system knows that could prevent your practice from getting paid for an upcoming appointment is a target for an appointment scrubber.  For example, if a patient is seeing the wrong provider, or has the wrong insurance, or is in a global period, or is scheduled incorrectly, the appointment scrubber fires and includes that appointment on a daily email.  The daily email makes it fast and easy to "audit" all upcoming appointments for potential problems and resolve the problem before the patient arrives.  This week's BIG Ideas podcast describes how an appointment scrubber works and outlines a bunch of potential rules.  The trick is that any time a patient arrives for an appointment with a problem the practice management system knew about, we add another rule to the appointment scrubber.  Rather than waste the patient's time coming to an appointment that will not be paid for or wasting the provider's appointment slot, build an appointment scrubber.  Add some rules.  Watch your revenue cycle numbers improve.