Podcast: Play in new window | Download
Subscribe: RSS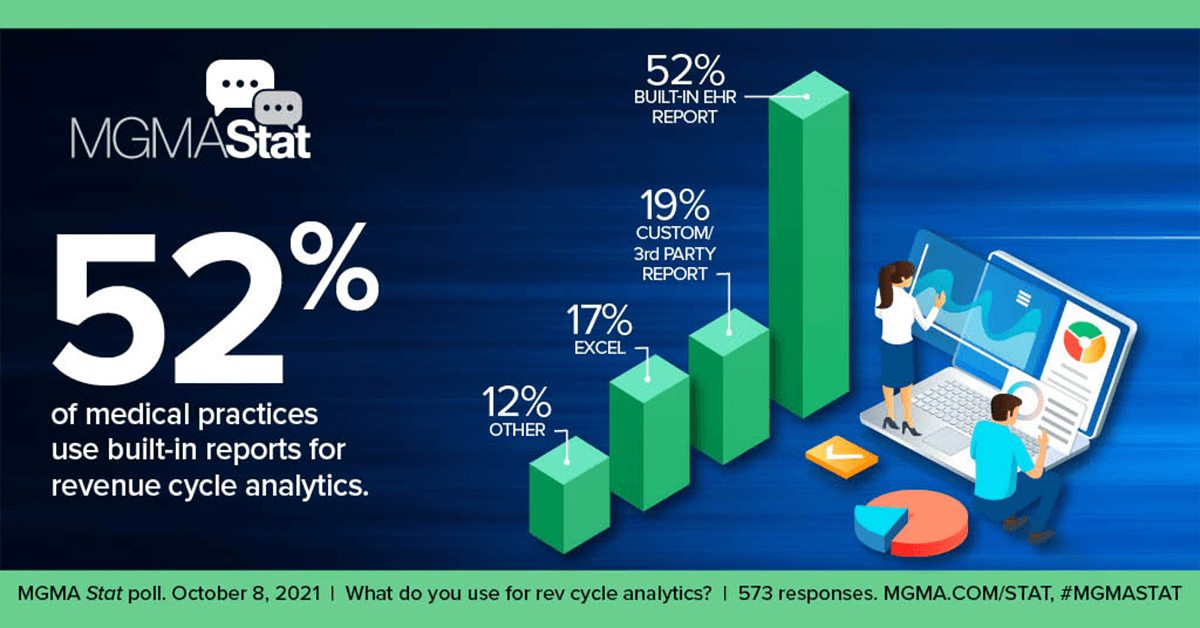 What tool do you use to analyze your revenue cycle?
How much has your tool changed in the past 20 years?
How much has your practice changed in just the past 18 months?
The latest MGMA Stat poll asked the question, "What do you use for revenue cycle analytics?"  The poll revealed that 52% of the respondents use a built-in EHR report.  Most canned reports focus on charges, payments, and adjustments.  Think about moving beyond historical financial information to look at upcoming appointments, denial trends, and so much more.  About 19% of the respondents use a custom or third-party report.  How long has it been since those reports changed?  Another 17% primarily use Excel.  It is well worth your time to learn a new Excel skill like Pivot Tables or a new reporting tool like Power BI.  Whatever you do, automate reports so that you can spend less time creating reports and more time acting on the data.  Get started with today's BIG Ideas podcast.