Podcast: Play in new window | Download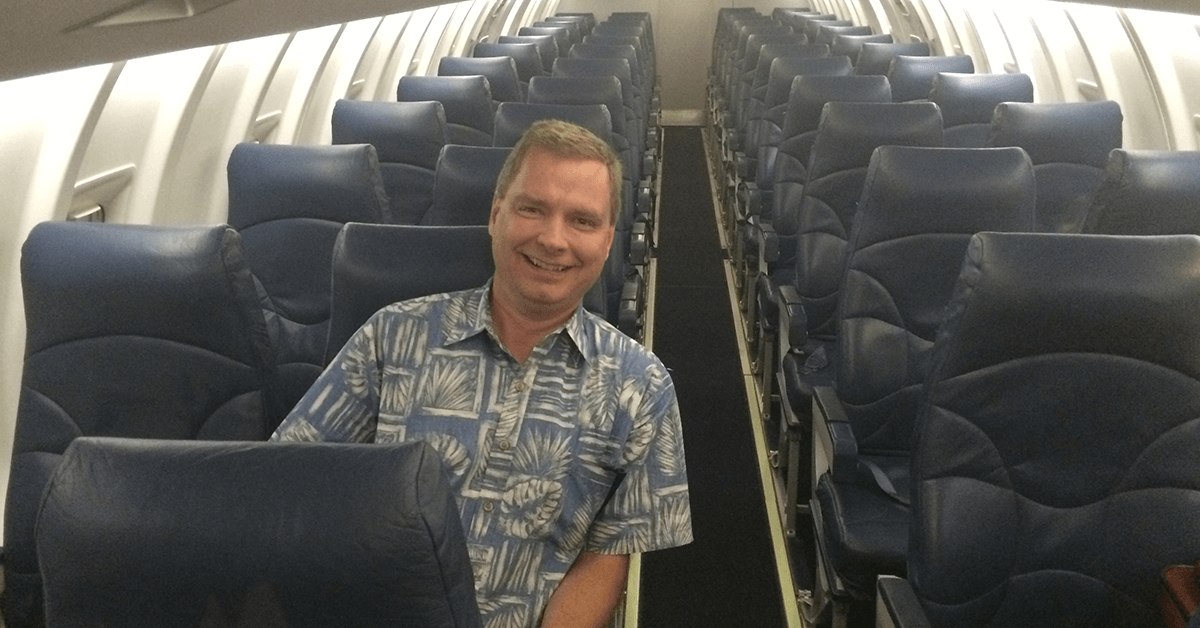 Greetings from New Orleans where I am in town to speak for MGMA's Annual Conference.  My Monday session is called Measuring, Managing, Motivating, and Mastering: Patient Access in Medical Practices.  One of the ways to improve patient access is reduce the number of unsold appointments.  The attached picture is from a Delta flight from Fort Wayne to Detroit a couple of summers ago.  Delta was delayed to the point that everyone who lived in Fort Wayne and needed to be in Detroit drove.  Six hours after the flight was scheduled to take off, there were two pilots, one flight attendant, and me.  Too bad it was a 28 minute flight with no first class!
Too often our clinics look like this Delta flight.  We rope off seats with rules, templates, and procedures that make it hard to sell the seats.  We don't have an efficient way to fill seats that become empty.  Far too many practices and practice management systems do not give visibility into how many unsold seats our practices have.  Listen to today's BIG Idea from the Business Intelligence Guy to get ideas on how to measure, manage, and reduce unsold appointments in your practice.