Podcast: Play in new window | Download
Subscribe: RSS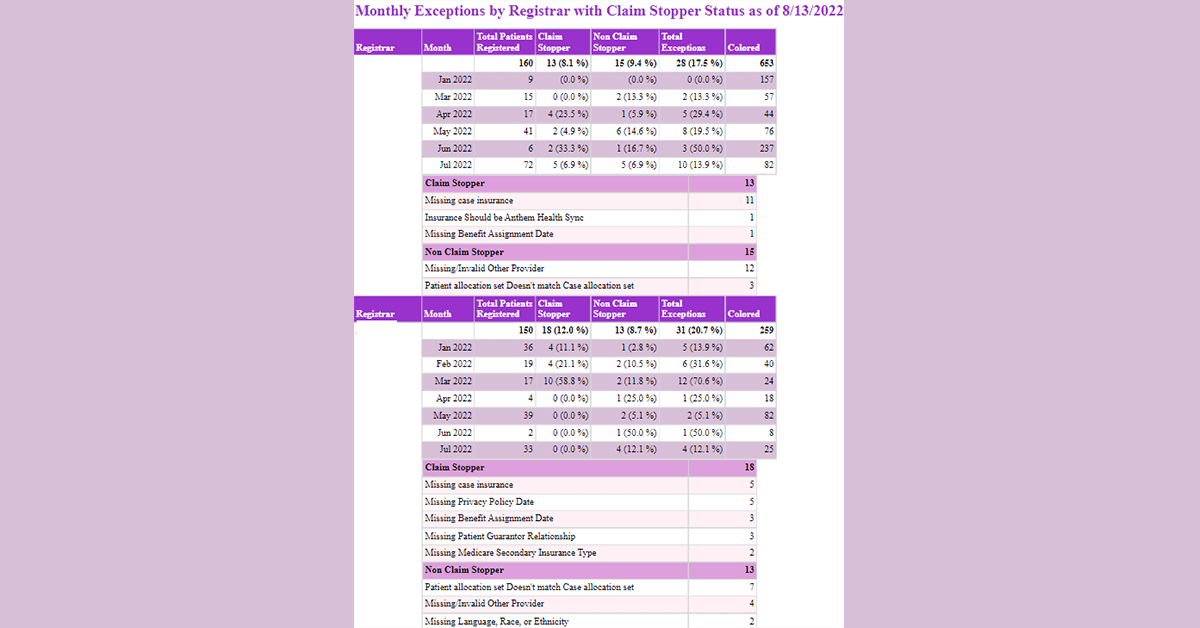 Do you measure patient registrar productivity?
How many errors are they making?
One of my presentations at the MGMA Medical Practice Excellence Leaders conference in Boston this year describes ways to measure productivity around staffing issues.  Today's BIG Ideas Podcast is a graphic from that presentation.  How productive are your patient registrars?  What kinds of errors do they make?  Particularly for a relatively high-turnover position like patient registration, managing and trending performance is critical.  Listen for ideas on what to measure, but especially think about ways to automate those measures.  Similar principles apply to a variety of positions throughout a medical practice.  Find ways to measure both quantity and quality of work performed, and your bottom line will thank you.