Podcast: Play in new window | Download
Subscribe: RSS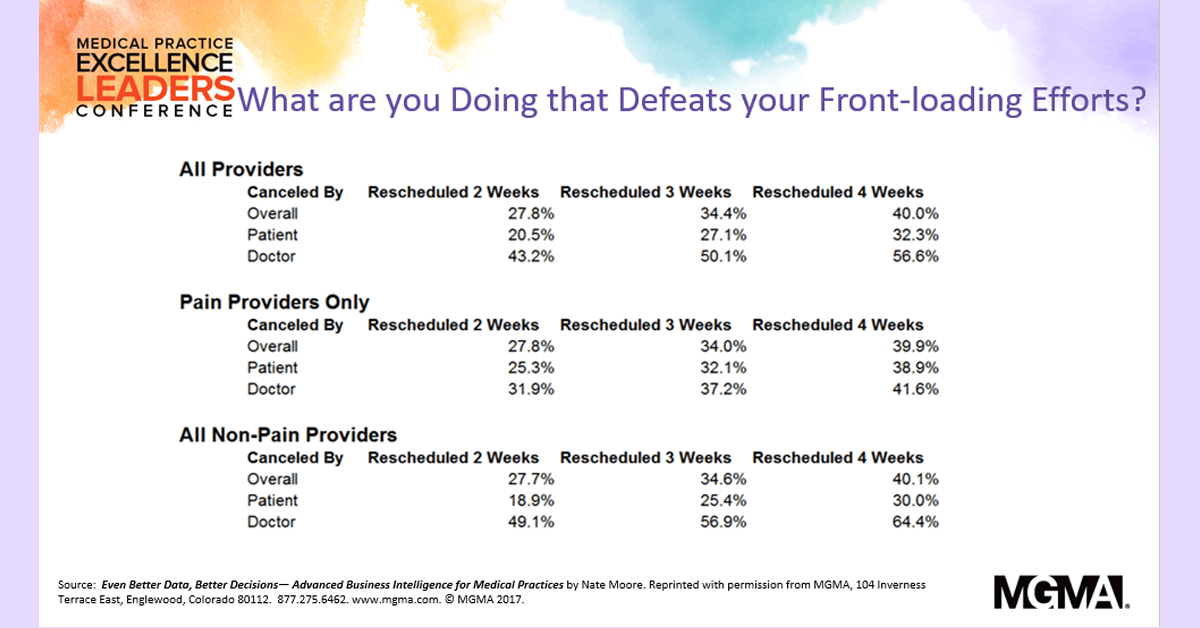 What is your practice doing to cause patient no shows?
What does it really cost to reschedule patient appointments?
Join today's BIG Ideas podcast for a sneak preview of something I will discuss at the #MPE21 conference in San Diego next week.  Too many practices complain about excessive no shows and then cause additional no show appointments without realizing it.  Today's podcast will describe an orthopedic practice's data mining of cancelled patient appointments.  We looked to see whether the patient or the office cancelled the appointment and the likelihood of losing the patient by cancelling the appointment.  The next time you have a provider who wants to reschedule appointments to fit in a surgery or to be out of the office, here are some statistics you might find helpful.  It would be even more helpful to show your practice your own data.  Practices that reschedule patient appointments lose patients.